LINKS WITH INDIA
At Aston, we are very proud of our strong links with St Marys School, Singla Valley, Darjeeling,  India. St Mary's school nestles amongst the tea gardens of Singla in the Himalayan foothills 17km from the town of Darjeeling.  Currently, the school has 480 students from the Singla Valley. Some of them walk at least an hour to reach the school.  The School has 14 teachers and three non-teaching staff.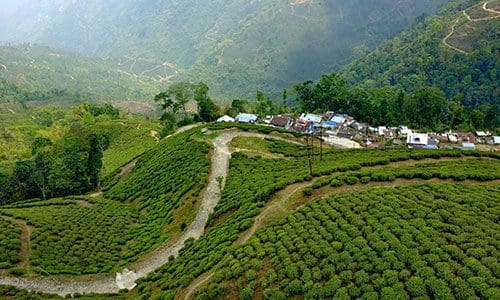 MAKING FRIENDS
On 7th November 2014 we made our first link with the school when Mr Preston, a sponsor of the school, came to visit us. He told the staff and the children all about St Mary's School in Singla. We all immediately all fell in love with the place and were keen to start building a friendship.
Through different fundraising events, we have been able to donate money so they can enjoy some of the resources that we here at our school are lucky to have. With Mr Preston's kind help, we have also enjoyed exchanging letters, cards, and calendars with the school to strengthen this link.
We are continually looking to grow our link with the school and believe it is important for our children to bridge geographical boundaries to experience and understand the world around them. We want to sparks children's intellectual, emotional and social curiosity builds their respect for diversity and allows them to practice the Christian values they have learnt.
Click on the images to find out more!