CHRISTIAN CHARACTER
Our Christian character underpins everything we do at Aston St Mary's School.
THE TREE OF ASTON LIFE
The 'Tree of Aston life' stands here,
To make our beliefs and values clear.
Every member is on a leaf,
To represent our school belief.
That we all come together as one,
Working hard and having fun.
Our Christian values make up the bark,
They leave on us a special mark.
That we carry with us when we go out,
To Aston, Stevenage and round about.
Our roots grow deeply in God's love,
And we pray for guidance from above.
That we would show the World we care,
And make us good citizens everywhere.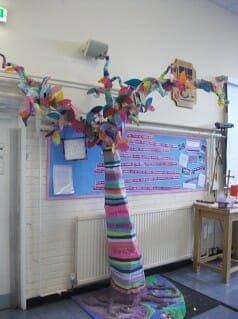 OUR VALUES
Each half term we focus on one value in depth. We think about where this value is shown in the Bible and how Jesus showed them to other people. We also look at how they affect our everyday lives and build our characters.
Last term our value was Peace. Previous values include Forgiveness and Giving.
Our value this half term is HONESTY. We will think about how we can use this in our own lives.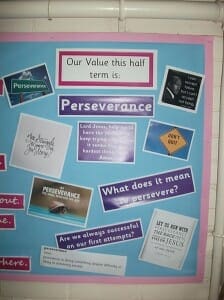 REFLECTION AREAS
Every classroom has a reflection area. These areas give us a place to focus our thoughts, reflect and pray. We can reflect on our Christian values or think about our current RE enquiry question.