WORSHIP AND PRAYER
Every child is a treasure – small in size, growing in God's love.
WORSHIP AND PRAYER
'Daily collective worship is central to the spiritual life of the school.' SIAMs 2015
Worship and prayer are integral to the life of our school. Each day begins and ends with prayer as well as saying grace before lunch and having space for prayer and reflection during our times of collective worship.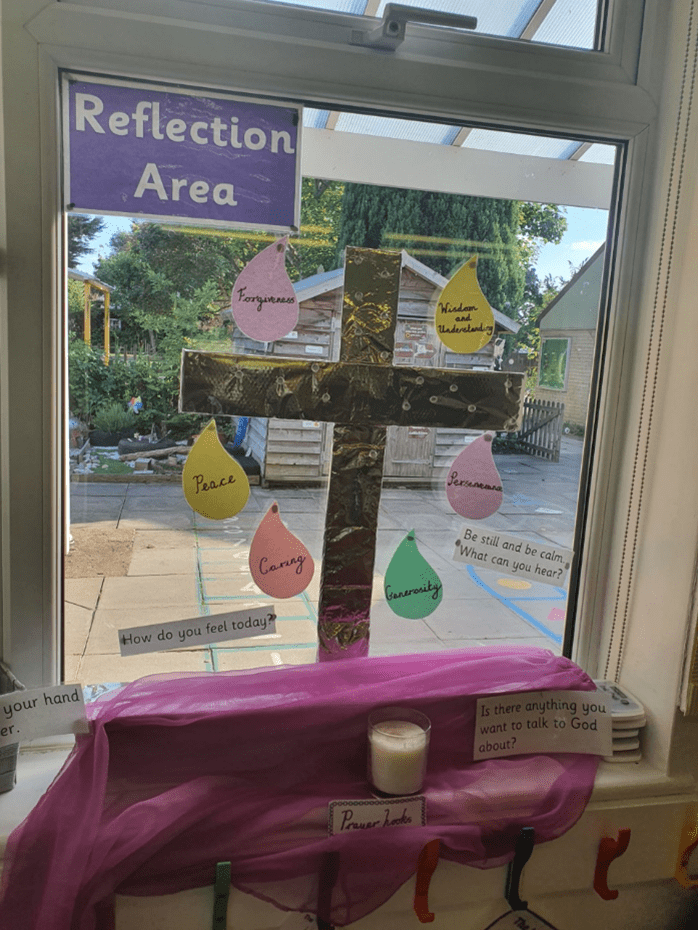 GRACE AT ASTON ST MARY'S SCHOOL
Let us take a moment,
To thank God for our food,
For friends around the table,
And everything that's good.
Amen
COLLECTIVE WORSHIP POLICY
Across the school, pupils have access to reflection areas in order to explore their own spirituality and to take time to reflect.
PRAYERS FROM OUR CHILDREN
'Dear God,
We thank you for making this wonderful world. We thank you for making our beautiful creatures and our home and our school and thank you for everything God,
Amen
(Peartree class age 5)
Dear God,
Please help us to be grateful for the things we have and to remember that some people have nothing. Help us to be courageous in the times when we feel sad of scared, and to be kind to others as their life is as valuable as everyone else's.
Amen
(Danes class age 10)