CHRISTIAN VALUES EDUCATION
Every child is a treasure – small in size, growing in God's love.
OUR CHRISTIAN VALUES
'Christian values run through the practice and policy of the school 'like writing through a stick of rock'. SIAMS 2015
Each half term we focus on one Christian value in depth through our collective worship, PSHE and day to day living. We think about where this value is shown in the Bible and how Jesus showed them to other people. We also look at how they affect our everyday lives and build our characters.
Each year we focus on GENEROSITY or THANKFULNESS in the Autumn term leading up to Christmas. In the Spring term we look in depth at FORGIVENESS leading up to the story of God's ultimate forgiveness through the death and resurrection of Jesus Christ.
'Be kind and compassionate to one another, forgiving each other, just as in Christ God forgave you.' Ephesians 4:32
This year, staff and Year 6 pupils have decided on the following values. The year 6 pupils were particularly keen on some of these due to recent world events.
| | |
| --- | --- |
| Autumn term 1 | Friendship |
| Autumn term 2 | Thankfulness |
| Spring term 1 | Hope |
| Spring term 2 | Forgiveness |
| Summer term 1 | Respect |
| Summer term 2 | Wisdom |
OUR CHRISTIAN CHARACTER
THE TREE OF ASTON LIFE
'The Tree of Aston life reflects the values securely embedded in the school. Leaves have the names of every member of the school to reflect the impact of Christian values and God's love on the school and its community.'
The 'Tree of Aston life' stands here,
To make our beliefs and values clear.
Every member is on a leaf,
To represent our school belief.
That we all come together as one,
Working hard and having fun.
Our Christian values make up the bark,
They leave on us a special mark.
That we carry with us when we go out,
To Aston, Stevenage and round about.
Our roots grow deeply in God's love,
And we pray for guidance from above.
That we would show the World we care,
And make us good citizens everywhere.
TERMLY VALUE
Our value this half term is RESPECT. We will think about how we can use this in our own lives.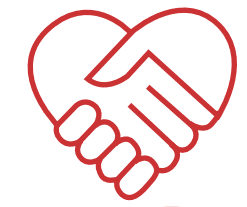 HOME SCHOOL VALUES
'Home School Values' is a resource that allows us to share our current Christian value with our families at home. Each one gives focussed thoughts and activities to explore together which helps to promote your child's Spiritual and Moral development. It also encourages some great family time together.
Below are links to download our Home School values activities for the coming year: