For the whole of this half term we have been learning about the Easter story, starting with Palm Sunday, through some of the events of Holy Week, to Good Friday and Easter Sunday. In our RE lesson this week we talked together about the story. Tom and Tessa brought some objects with them in their basket and together we created an Easter garden to show where the stone was rolled away from the tomb.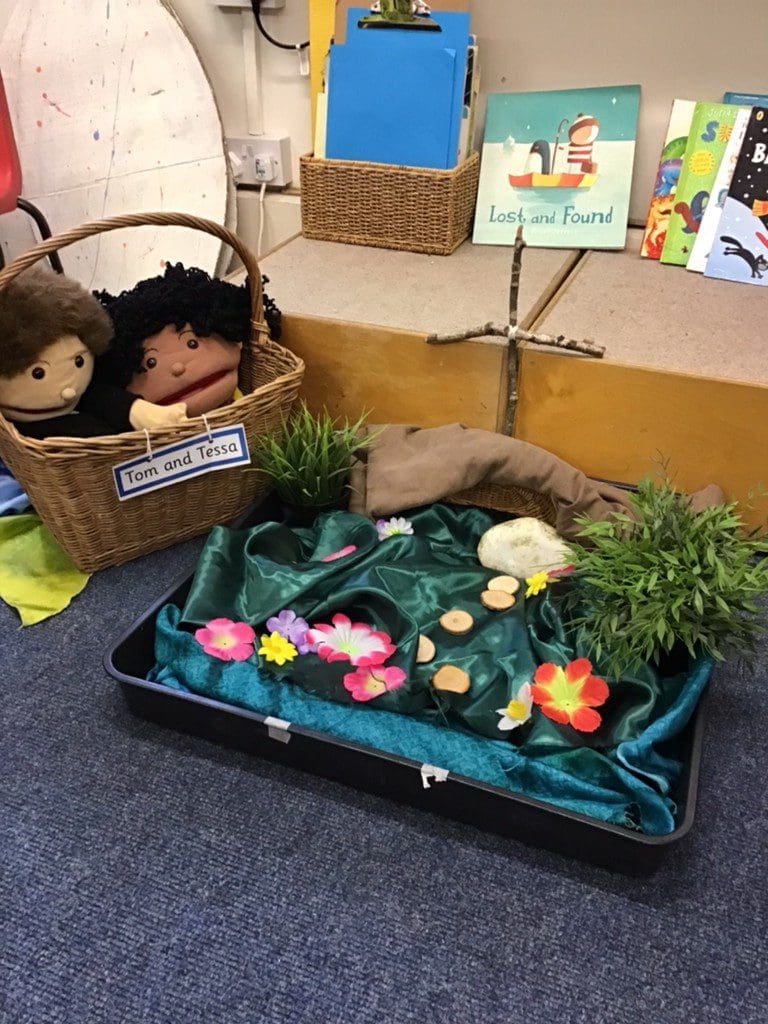 We have been learning about how we eat Easter eggs because they represent new life. We made Easter baskets and then we had an Easter egg hunt in our garden. We used a tens frame to see how many we found!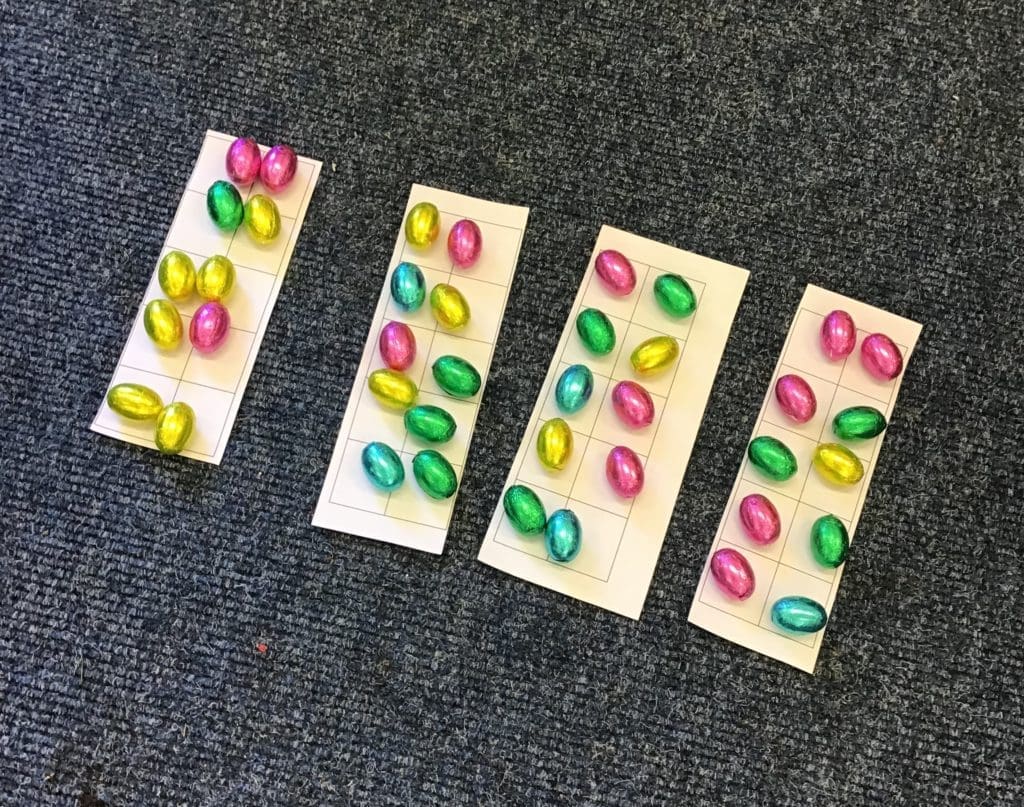 We went to St Mary's church and had a celebration service there, We sang songs together – we even sang our favourite song 'Spring chicken'.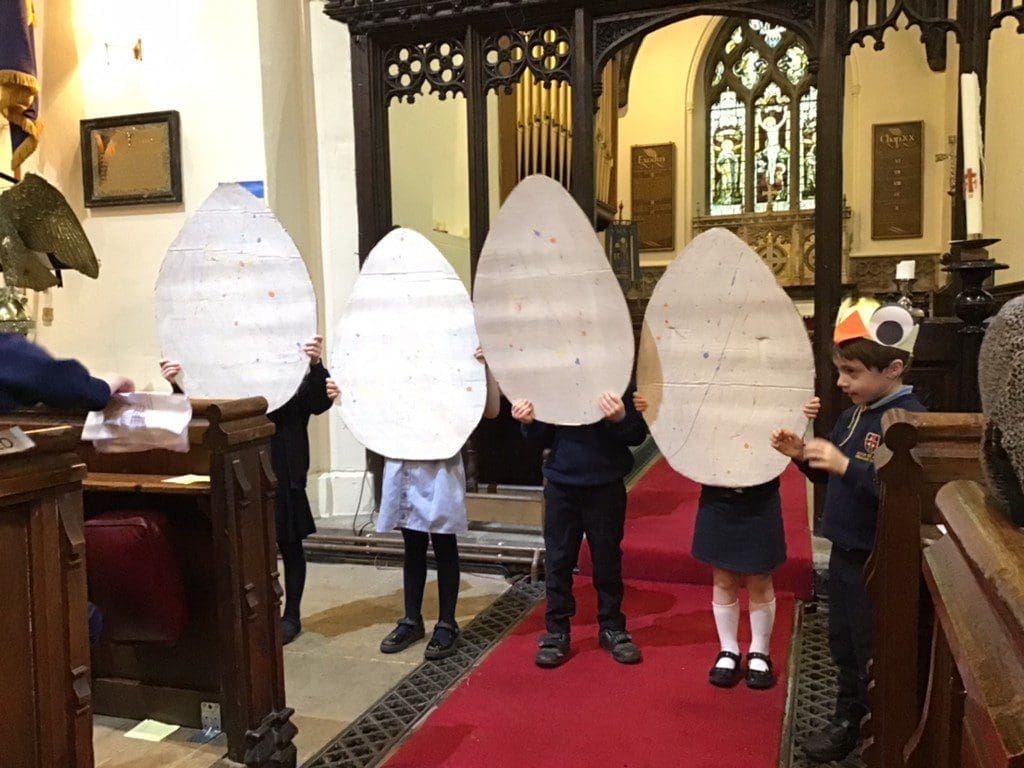 After the Easter service we had our long-standing tradition of egg rolling. We always do this 'come rain or shine'! We had a lot of fun!